Posted on 31st May 2014 @ 4:34 PM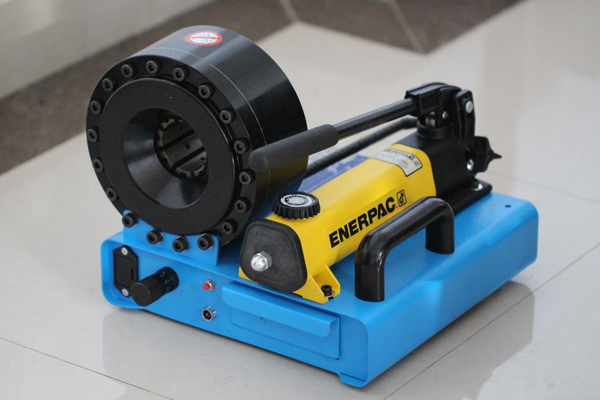 The brand new Samway H16HP up to 1'' hose crimper hose swaging machine hose crimping machine.
Great quality and portability.
Samway H16HP 1'' Hose Crimper
Deatiled specifications:
TECHNICAL DATA
Crimping range in mm: 10 - 45 mm
Crimping range in inches: 0,39 - 1,77
Crimping force in metric tons: 95,5
Crimping force in kN: 955
Maximum hose size in inches: 1"
Die Set: H16
Maximum travel of dies in mm: 20 mm
Master die Diam. /Lenght in mm: 39 / 64
Master die Diam. /Lenght in inches: 1,54 / 2,52
Machine control: Manual
Colour: Blue
Hand pump by ENERPAC USA
Die sets included:
H16-10
H16-12
H16-14
H16-16
H16-19
H16-23
H16-27
H16-31
DIMENSIONS
Length:300mm
Width:300mm
Height: 270 mm
Height: 29KG (with pump and oil),45KG with wooden pacakge.
We ship in 5 business day.
Special price when you order 10 units.