Posted on 5th Apr 2015 @ 10:25 AM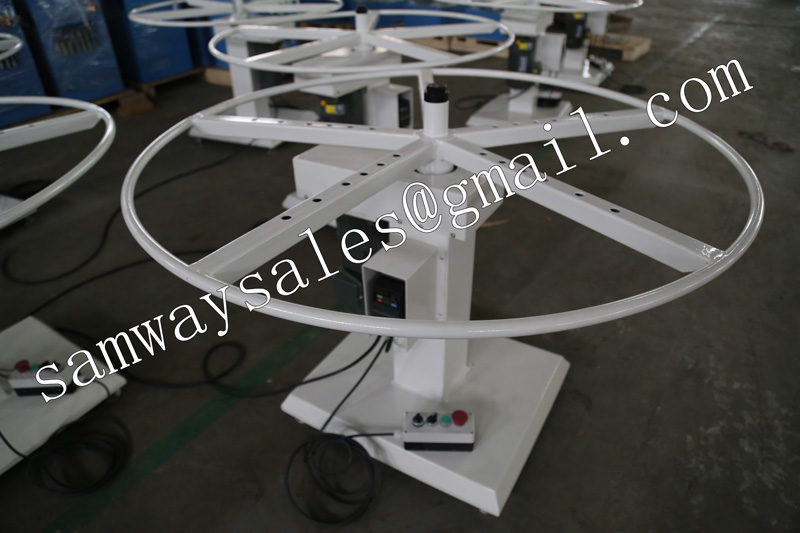 The Samway Hose Reel Stand makes the hose widing and rewinding easy and safe.
Samway AutoReel , Accessories
A motorized reel for hose coiling with variable speed control in both directions, ideal when you are cutting long hose lengths and winding is neccessary. Preferably it should be used in combination with our HoseReel with a cutting machine placed between the two reels.
TECHNICAL DATA
Hose capacity: 1/8" - 2"
Voltage single phase: 230V/10A/50Hz
Max . load of reel: 500 Kg
Colour: Zinc plated/Light grey
DIMENSIONS
Width: 1 200 mm
Height, hose stage/reel: 830 mm
Base: 700 x 800 mm
Weight: 65 Kg
DESIGNATION
AutoReel H: 9004-01-03 Order number
Order of 5 units or more, makes the 10% discount for you total order.