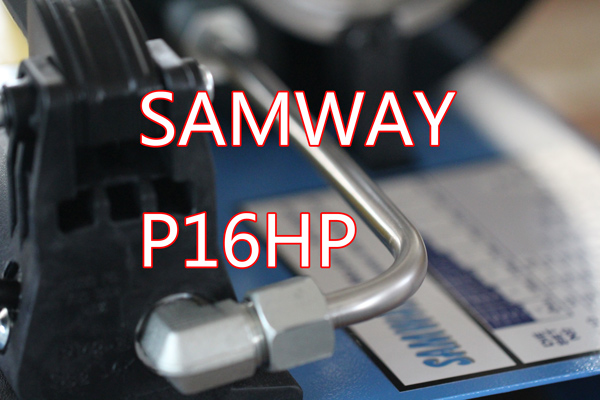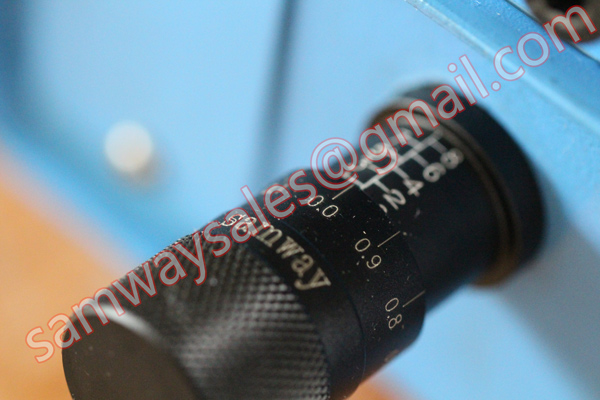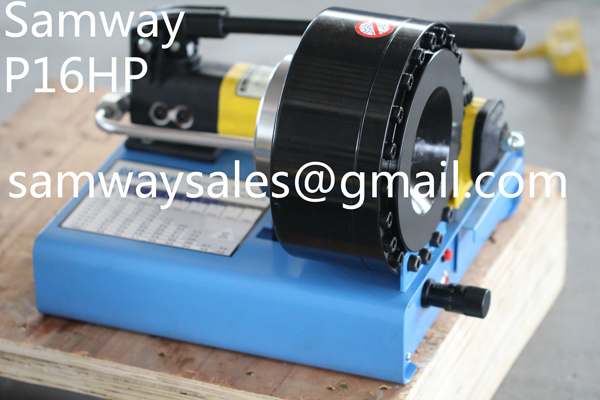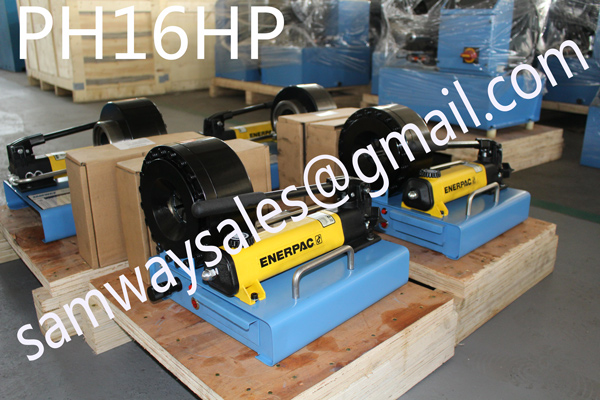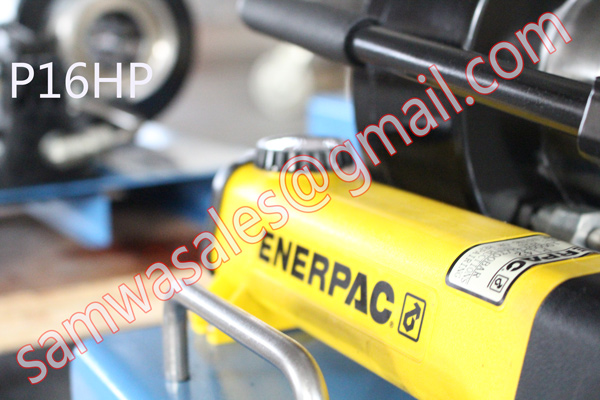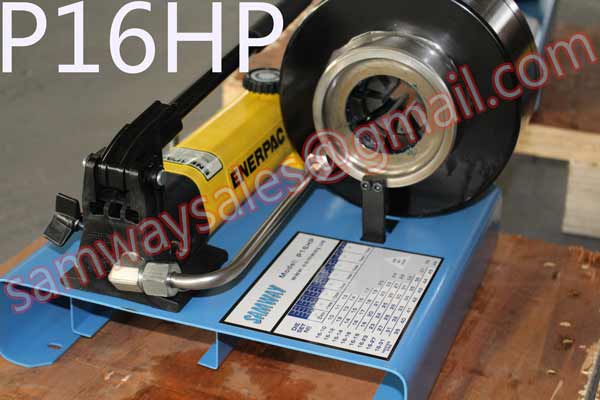 Samway P16HP 1'' portable mobile hose crimper hose crimping machine
Samway P16HP True Ergonomic Portability
We have redesigned the concept from scratch to make our smallest on site crimpers more ergonomic. Carried like a briefcase, the weight of the crimper stays close to the leg and saves the back of the operator.During operation the handle of the hand pump is placed in a 90 degree angle from the opening of the head which makes the work position ergonomically correct. Besides that, the handle is bent to create a natural and ergonomic grip for the user. Dies are integrated inside the press which means no more mess with the dies.
The machine is designed to fit the operator.
TECHNICAL DATA
Crimping range in mm: 10 - 45 mm
Crimping range in inches: 0,39 - 1,77
Crimping force in metric tons: 95,5
Crimping force in kN: 955
Maximum hose size in inches: 1"
Die Set: H16
Maximum travel of dies in mm: 20 mm
Master die Diam. /Lenght in mm: 39 / 64
Master die Diam. /Lenght in inches: 1,54 / 2,52
Machine control: Manual
Motor size in kW 1 phase / 3 phase: 630 bar handpump
Motor size in HP 1 phase / 3 phase: 630 bar handpump
Colour: Black / Orange
DIMENSIONS
Length: 156 mm
Width: 500 mm
Height: 330 mm
DESIGNATION
Samway H16HP: 9028-00-00
DIE SET
P16-10: 9070-16-10
P16-12: 9070-16-12
P16-14: 9070-16-14
P16-16: 9070-16-16
P16-19: 9070-16-19
P16-23: 9070-16-23
P16-27: 9070-16-27
P16-31: 9070-16-31
Hand Pump made in USA.